The PL Slaton Advantage
PL Slaton is a leader in operations and logistics solutions providing warehousing, distribution, freight handling, and line product handling services to manufacturing organizations.
We manage your entire warehouse operation with less risk and more accuracy and efficiency giving you the time and energy to focus on the other important areas of your business.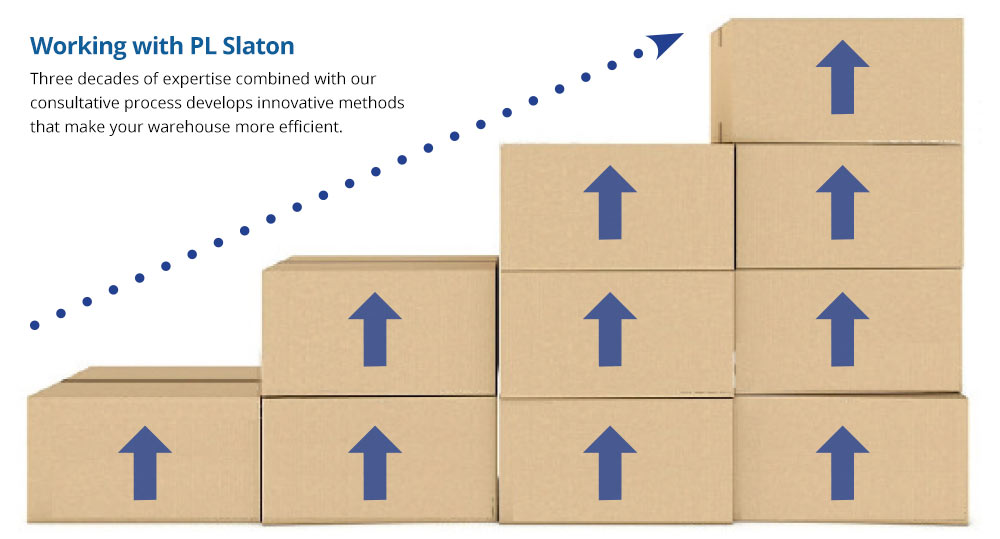 COLLABORATE
Understand your current operations
Listen and learn your business goals
Assess opportunities for improvement
ACCOMPLISH
Work to plan with agility and flexibility
Ensure management and employee success
Produce successful outcomes
PLAN
Develop a strategic plan
Establish roles and metrics
Foster open communication
ADVANCE
Maintain results
Explore opportunities for further efficiency
Ongoing investment in employee knowledge base
When you have the right team in your warehouse everything improves.